You are here: Home
Articles
Livestock and pets
Hay Net Holder Opener
Hay Net Holder Opener
Written by Mr O
Get hold of a plastic Patio Table, we saved this one from the tip.
Turn it upside down and drill a small hole at the bottom of each leg, around 1 inch from the foot. The hole should be facing inwards towards the middle of the table. Then screw a cup hook into each hole.
So it should now be ready for the net, just hook one of the net rings on a cup hook and work your way around to hang the net evenly.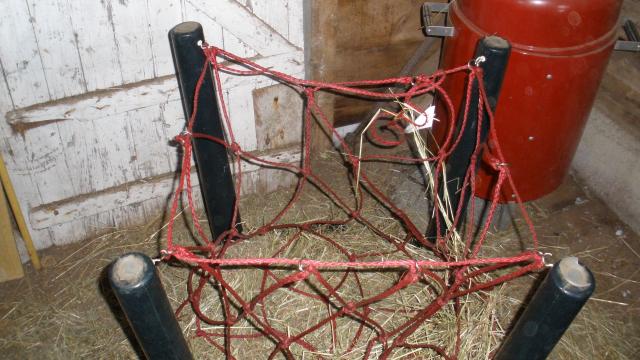 Now you are ready to fill the net.
You now have a dual purpose Patio Table!
Simple and light weight too.