Sausage Twisting
Written by alison
You've made your sausages. Now's the time for a professional finish...
Twisting sausages is easy, when you know how, and makes the art of sausage making so much more professional.
Once a length of casing is stuffed with the sausage mixture, and a long tube of sausage is achieved it needs twisting into sausages.
There are variations on the theme, but this is how I was taught.
1. Pinch the first three sausages, to the length you want.
2. Place the third pinch over the first, making a loop with sausage 2 and 3, and leaving number 1 hanging on its own. Give the link a half twist.
3. Bring sausage 4, that you have now shaped, up to the pinch, so you now have 1 sausage, then 3 sausages, and pinch out the next one. Go straight over the top. Twist the next 2 sausages.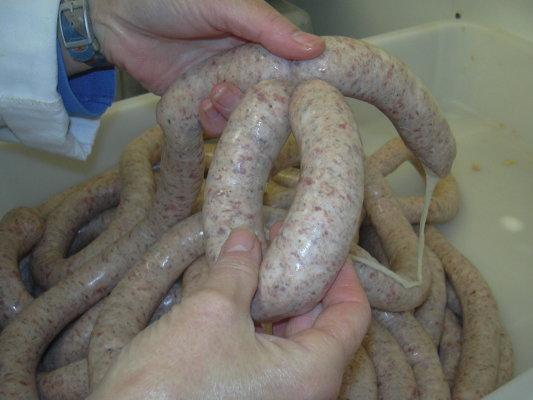 4. Push the next 2 sausages through the loop that is made, and then pinch at the top to mark out the length again.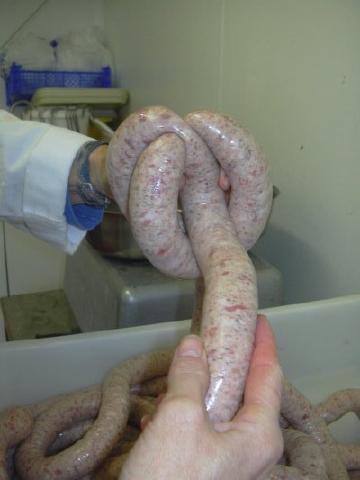 5. The bottom end of the working length is pinched to the group of three sausages, 2-4.
6. This once again leaves a group of 3 sausages, joined to 2, at the working end and another waiting to be laid over the top.
7. Just keep repeating this movement, until a lone link is achieved.
It is best to hang the sausages for 24 hours then, in a cool protected place, to drip, before finally bagging them up, if they are going to be frozen.