Preparing a Pigeon
Written by Pricey
Pricey's quick and easy way with woodies.
This is how I personally get my pigeons ready to eat. I hope that it is of some use to you all, being a quick and easy way to do it.
First you need a pigeon. Fresh, none of this hanging nonsense, this one was shot 5 minutes ago.
Next you need to find the top of the breast with your finger; I pluck 1 handful of feathers out so I can see the skin.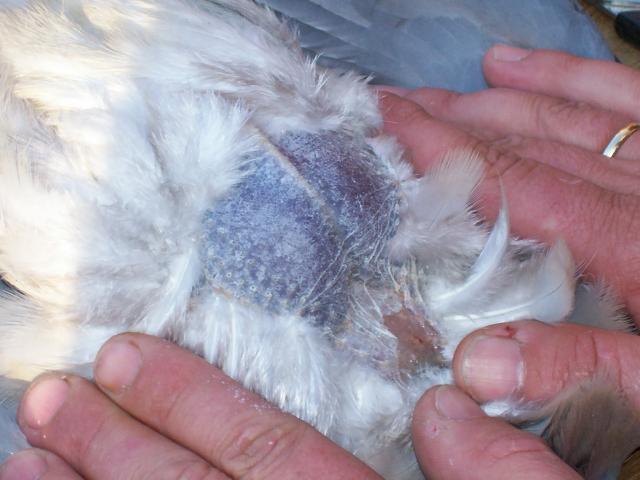 Then I hold the skin and cut a hole with the scissors. Next I run the scissors down the breast cutting upwards all the time so as not to damage the meat.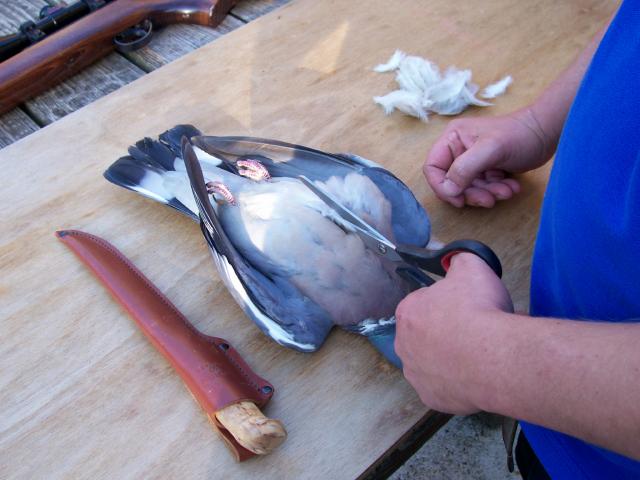 Once you have cut down the bird peel back the skin on each breast. This is easy to do especially when the bird is so fresh.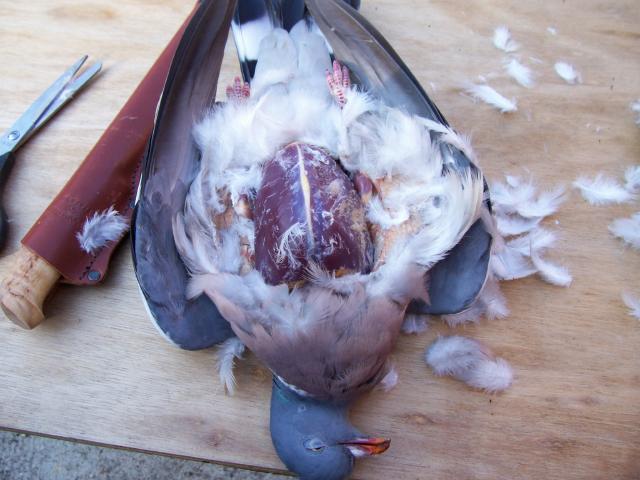 I then cut away each breast using my filleting knife, any will do but I like this knife so I use it, make sure the knife is sharp.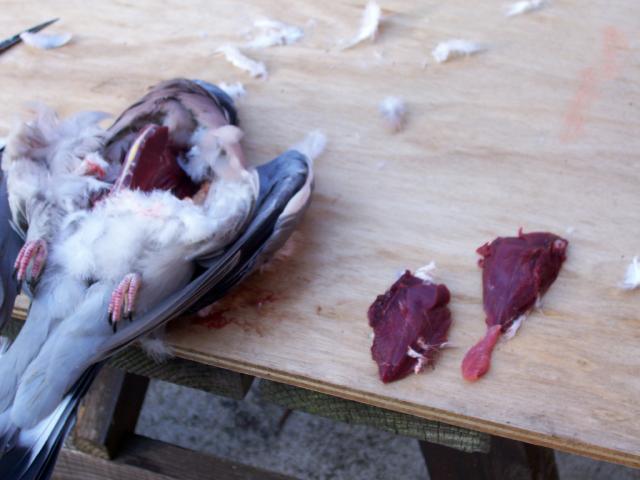 Next rinse the breast off, and dry it.
Then you get to eat it.
For a snack I put some olive oil in a pan, slice the breast into strips and fry until cooked, 5-7 min's for me on this dish, nice and brown. Serve with a bowl of sweet chilli dipping sauce and enjoy.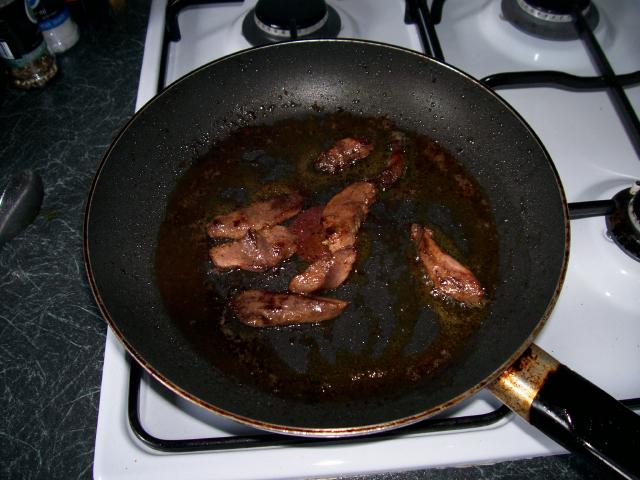 It's the picture that makes it look burnt, but it's not, just lovely and brown.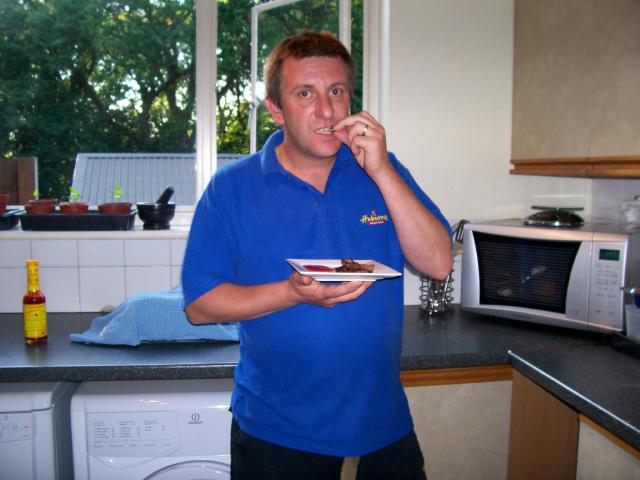 The girl's waiting for theirs.
There you have it, nice and simple to do, and great to eat. I hope this will be of use to some of you that are normally put off by all the work that you think is involved.